Workshop to foster critical thinking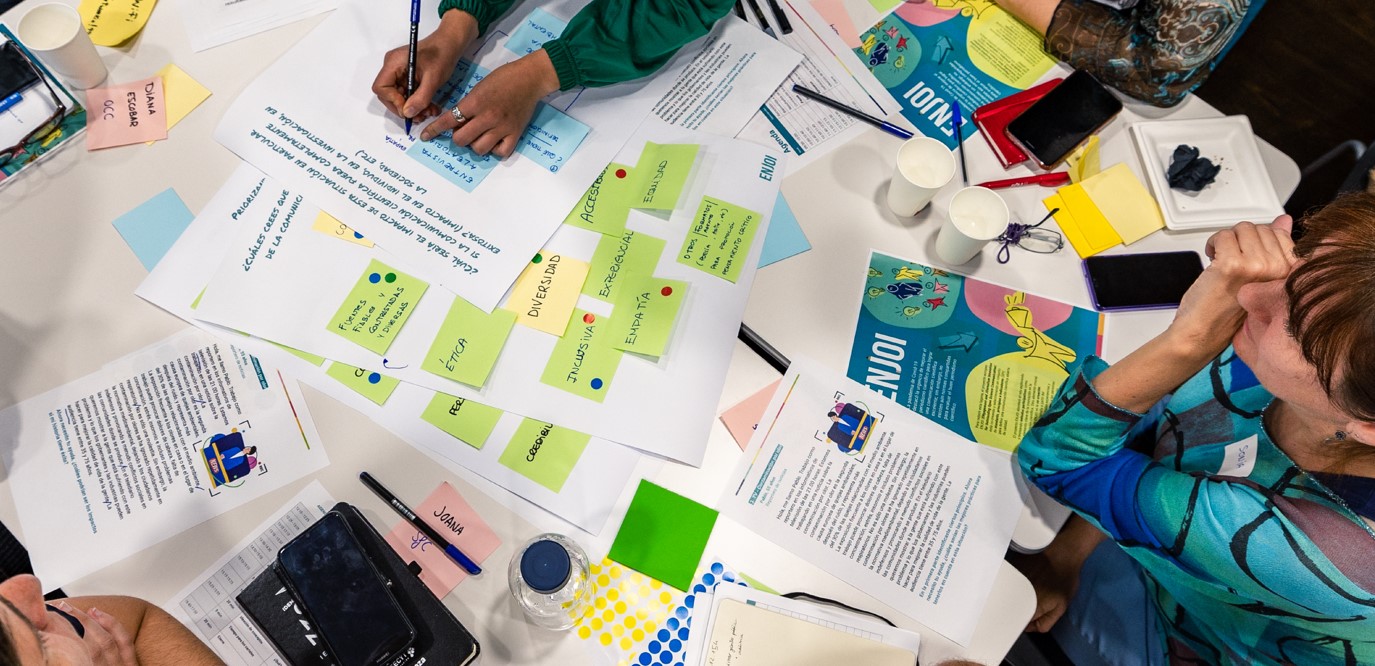 Possibility of offering the service online?
Online and Hybrid (in person + online)
Statistics
More than 40 participants from all over the world. Collective validation of 27 criteria of excellence
Inspired by the PerCientEx project (Scientific Journalism of Excellence), Science for Change offers participatory activities that promote critical thinking through scientific journalism.

Interactively, participants identify unique features in selected articles and redefine a set of criteria for excellent scientific journalism practices. This service allows for the development of the ability to analyse and question scientific news with a sharper and more precise focus.

By the end of this workshop, participants sharpen their critical thinking regarding media narratives in the field of science. This activity brings society closer to socially impactful science topics, promoting active citizen engagement in the co-creation of innovative and high-quality scientific journalism.