We address social, environmental and health challenges through
citizen science

,

participatory strategies

and

co-creation

.
COCREATION -
ART -
ODOUR -
SUSTAINABILITY -
SCIENCE COMMUNIATION -
PUBLIC POLICIES -
HEALTH -
CIRCULAR ECONOMY -
CITIZEN SCIENCE -
COCREATION -
ART -
ODOUR -
SUSTAINABILITY -
SCIENCE COMMUNIATION -
PUBLIC POLICIES -
HEALTH -
CIRCULAR ECONOMY -
CITIZEN SCIENCE -
What drives
us
Mission
We facilitate collaborative research between different agents to co-design solutions to challenges that concern citizens and contribute to evidence-informed public policies.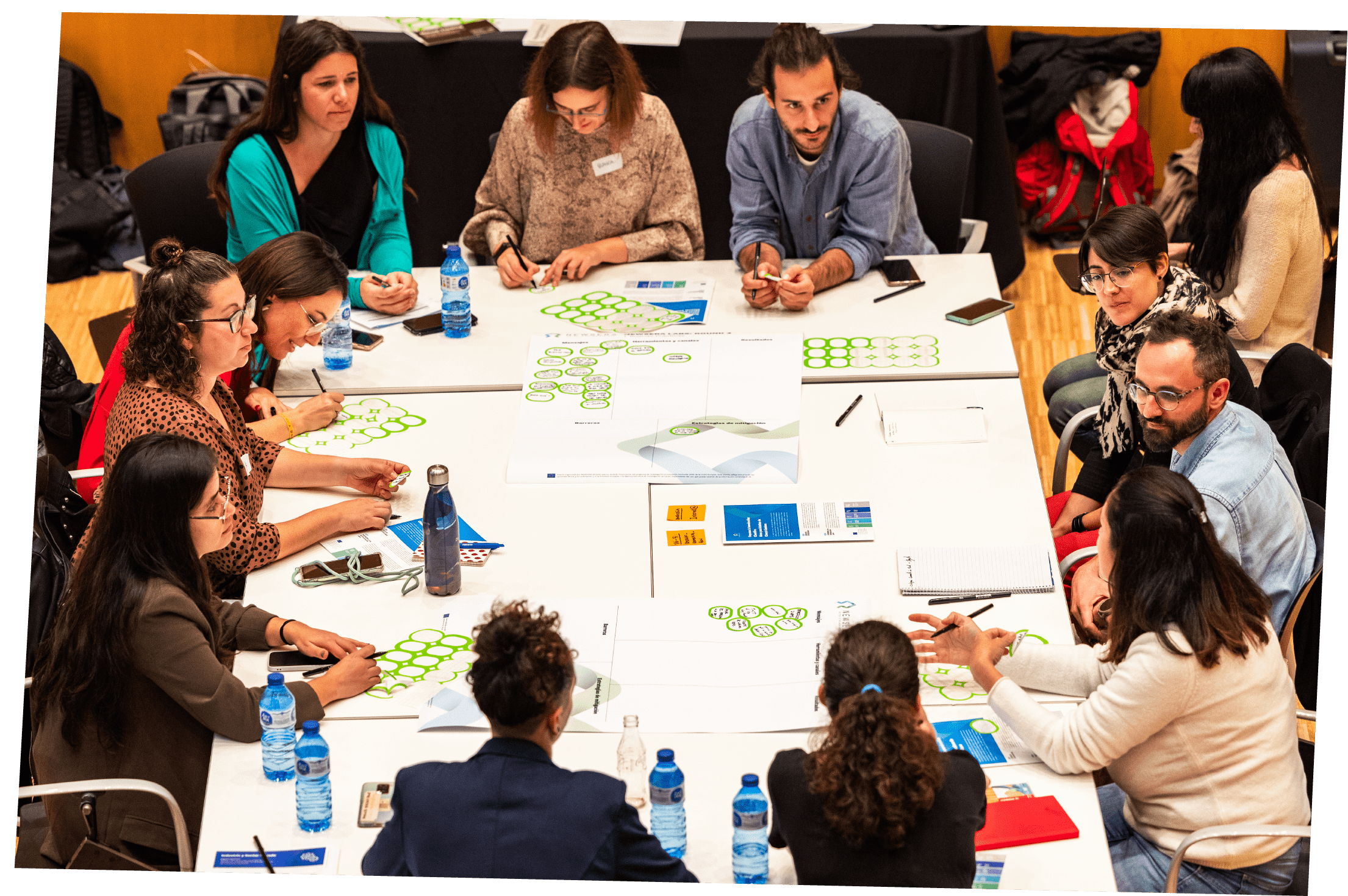 Vision
We seek a change of paradigm that allows the democratization of science through real, active and inclusive participation of society in the generation of knowledge.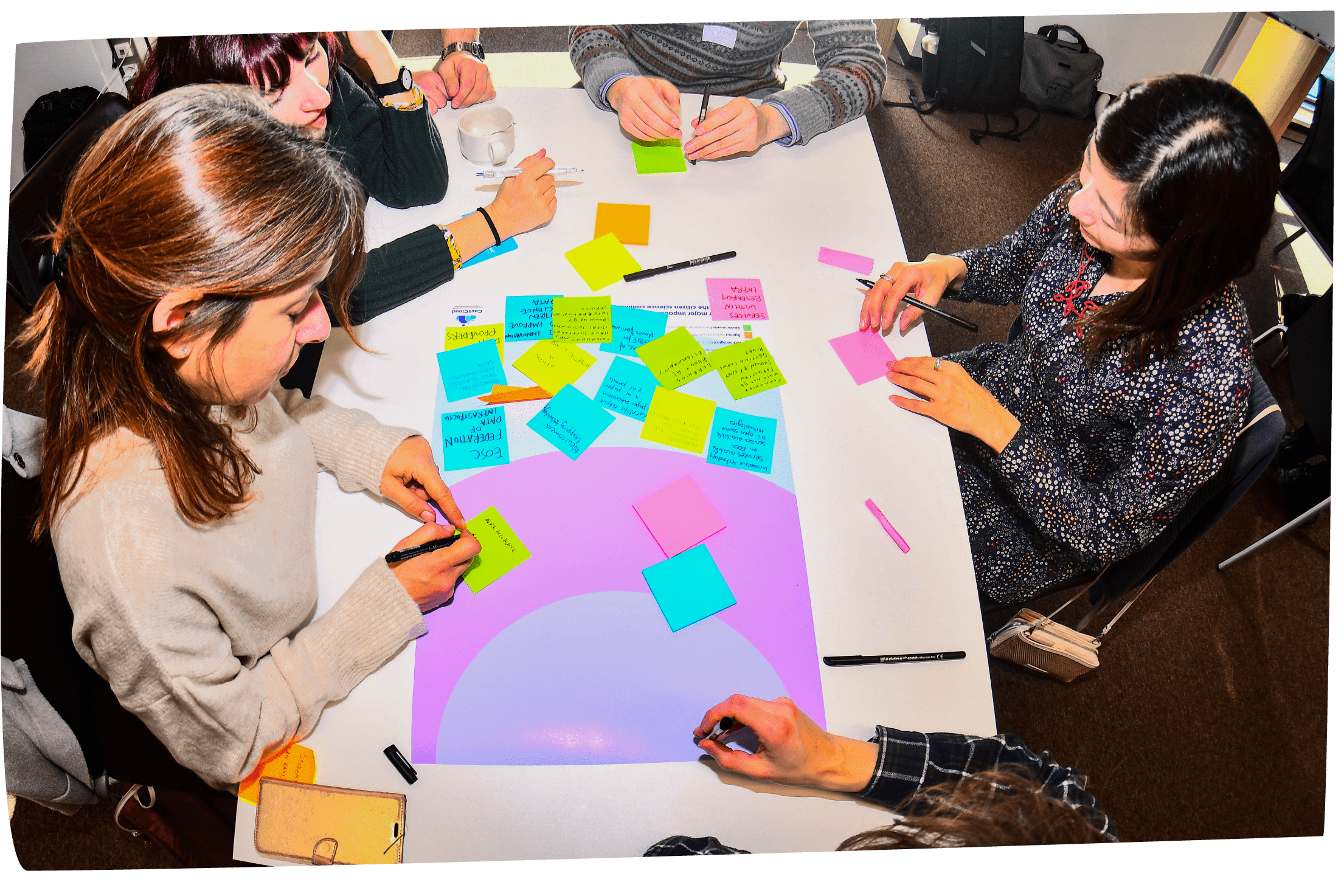 Our
values
Collaborative knowledge is our goal
Creativity is the engine that moves us
Collaboration, the basis of all our projects
Sustainability is in our DNA
We seek a positive impact on society
Inclusion is our way of democratizing knowledge
SFC
Path
SFC was born in 2019 as a result of the European project D-NOSES for the monitoring of odour pollution through citizen science. Since then, SFC has positioned itself at a European level as an expert in citizen science and collaborative research, thanks to the participation in different European projects and our interdisciplinary team.
idea OdourCollect
2016
OdourCollect Project winner JRC MyGEOSS
OdourCollect app V1
2018
Rosa Arias Member of the citizen initiative Science in Parliament
D-NOSES OdourCollect
2019
Science for change is born
Cos4Cloud
2020
Rosa Arias Member of the Citizen Science and Nature Commission (Generalitat de Catalunya) Member of the board of directors of the European Citizen Science Association (ECSA)
6 people on staff
2021
SFC Grant awarded to Women-led technology-based companies (Generalitat de Catalunya) Green Paper & Roadmap on Odor Pollution Governance
OdorCollect Prisma Casa de las Ciencias Award for Dissemination for Best Singular Project
2022
Rosa Arias Selected as one of the Top 100 Women in Social Enterprises by the Euclid Network eWoman Equality Award (El Periódico de Catalunya)
Office in Barcelona 21 people on staff
Rosa Arias Award "A Mujer Profesional Autónoma" of the Territorial Directorate of Barcelona (CaixaBank)
VIEW MORE →
We co-create with all parts of society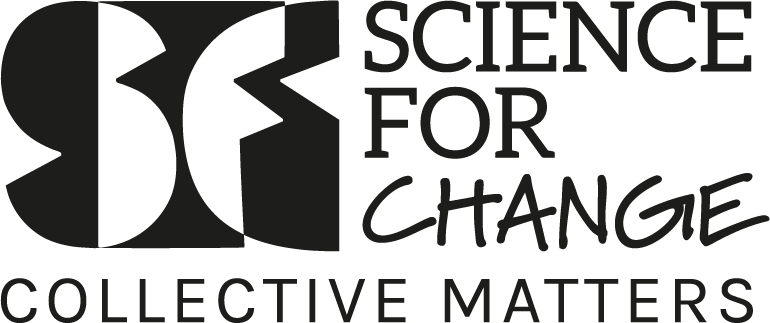 The overlapping shapes of our logo speak of the collaboration between a multitude of diverse people, as occurs in our projects. These shapes are not perfect, just like the encounters between the elements of the logo: we are not afraid of imperfection, it is what makes us who we are and gives us the value we have in society. It shows fullness and voids, which speak of open science and creative thinking, and also give the sensation of depth, of how we delve into the topics we work on, and how we involve citizens from the roots.
We contribute to
solving

problems.

How? We have a superpower.

At Science for Change, we have developed our own, inclusive and highly replicable methodology, which is applicable to any knowledge field. It allows us to engage various stakeholders to co-create solutions and make collective decisions. Through our methodology, we guide you throughout the entire process, providing support in the phases you require. We adapt to your needs—when, how, and where you need us.

We transform obstacles into opportunities.
Our methodology is your common thread.

We start from a challenge, problem, need or opportunity
We investigate the problem and review the state of the art We define what, why, who, when, where and how

We take action collaboratively
We evaluate the process and the results We document the process and results

We focus on the implementation of the results

You're in good hands
SFC counts on different recognitions at regional, national and European level