NEWSERA, Citizen science as a new paradigm for science communication
Consortium:
6 partners in 3 countries
Description: NEWSERA wants to demonstrate the benefits of citizen science as an inclusive and powerful science communication mechanism that can contribute to increasing trust in science communication. At the same time, it promotes the openness of science and innovation to society, raising science awareness and education, and reducing the impact of fake news by promoting critical thinking.
NEWSERA uses a bottom-up approach to co-design science communication strategies in 39 citizen science projects in Italy, Portugal and Spain to improve their impact. In addition, the project will work on the definition and implementation of new concepts of citizen science communication and citizen science journalism.
Project challenge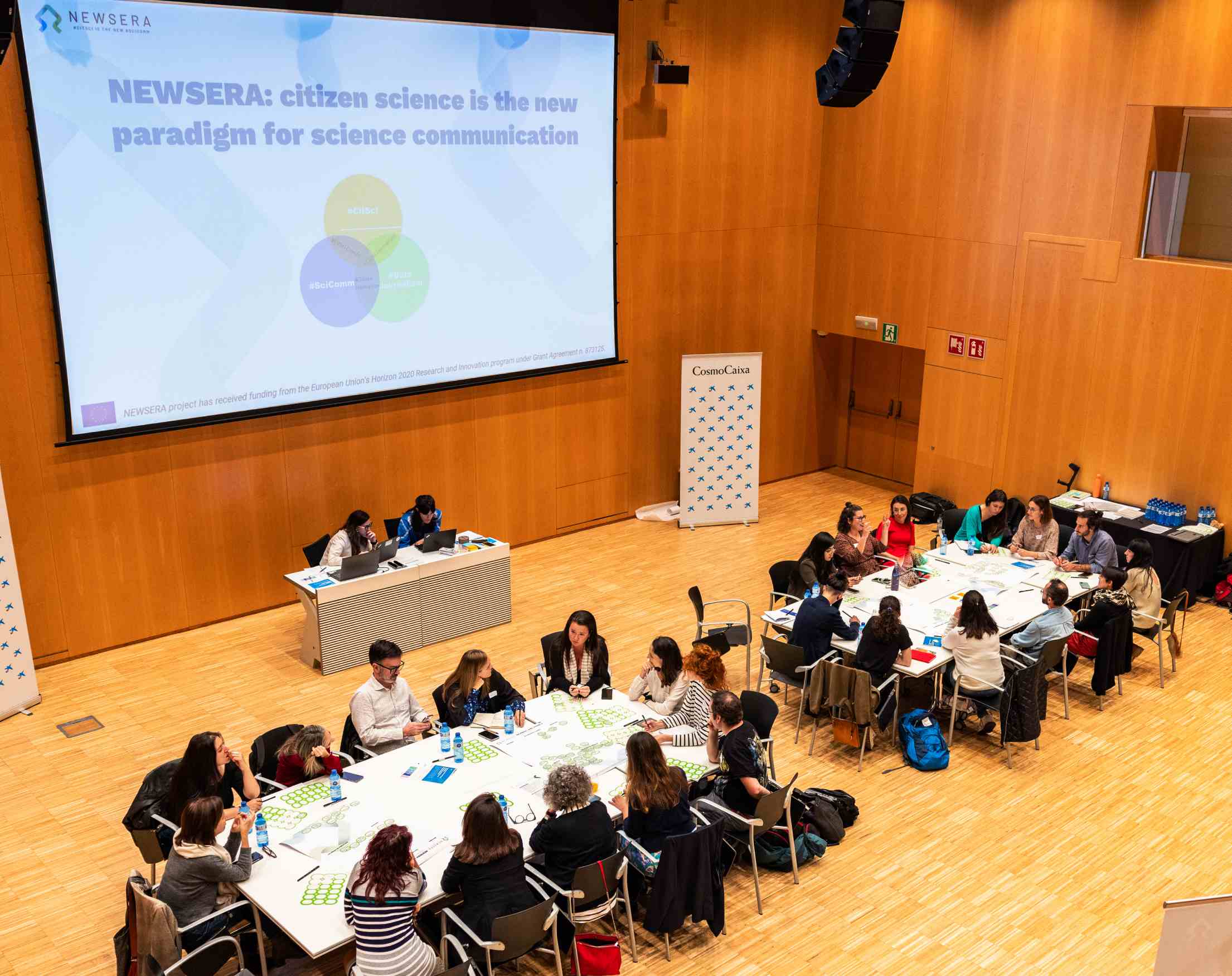 Citizen science projects are a complex ecosystem involving actors of all kinds. One of the challenges faced by these projects is to adequately communicate the significant results and scientific data they generate. On the one hand, to citizens who have participated in some phase of the project, to research institutions so that they take their results into account, to the public sector so that they can rely on the data generated and make informed decisions, and to the private sector, to generate confidence in the methodologies and data generated.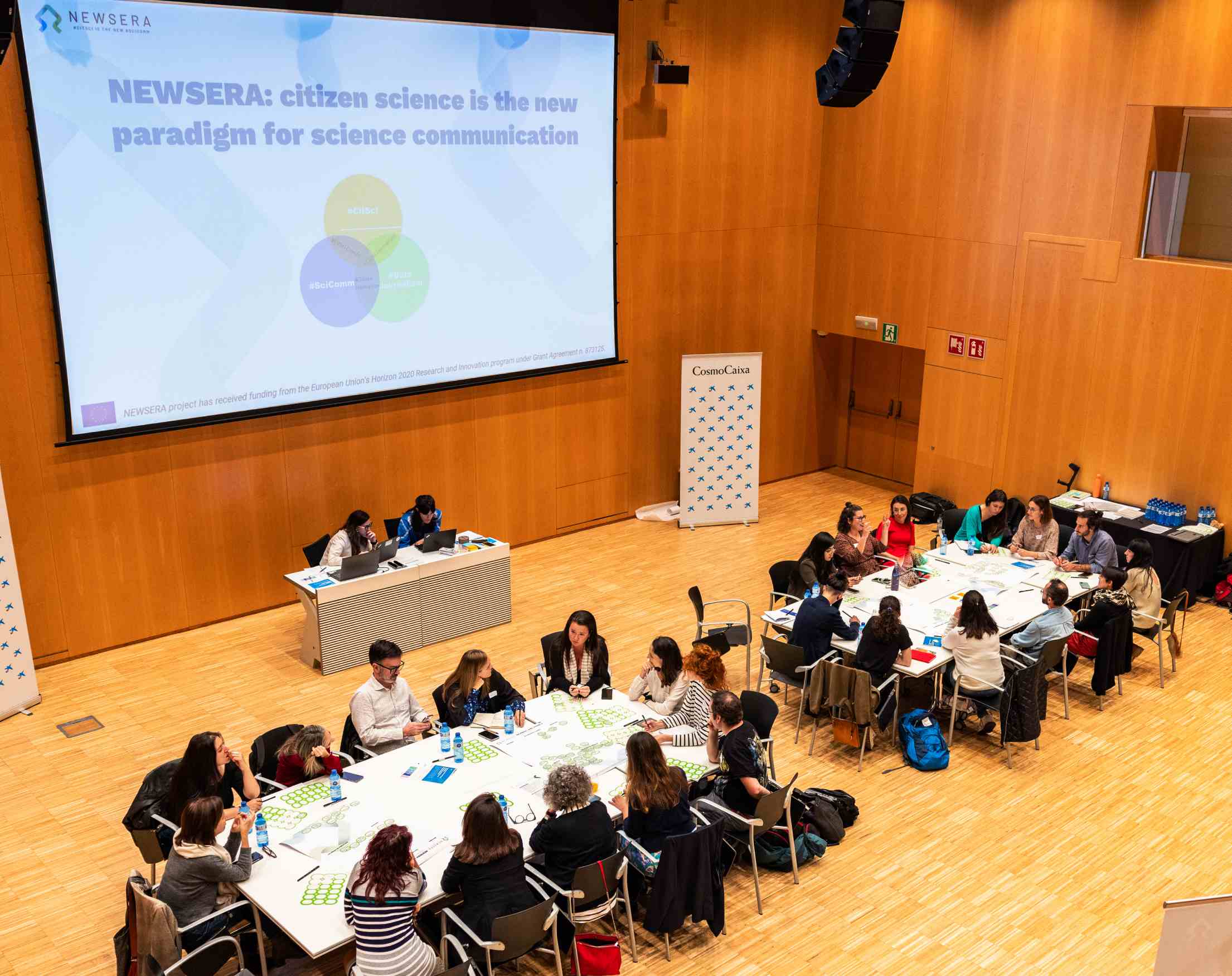 Solutions
NEWSERA aims to show that citizen science is a powerful science communication tool. To this end, NEWSERA created 5 #CitSciComm Labs to co-design, implement and validate science communication strategies towards each of the 4-helix agents and science communication and journalism professionals. The Labs were complemented with a continuous and iterative evaluation process, supported by mentoring sessions,capacity building and training in cross-cutting issues such as data visualisation, communication from a gender perspective or impact monitoring.
Science for Change is the coordinator of the NEWSERA project and is in charge of leading the implementation of the #CitSciComm Labs.
Each #CitScicomm Lab consists of a series of co-creation sessions or other participatory methodologies, replicated in Italy, Portugal and Spain, with the collaboration of a community of practice including experts representatives of each of the 4-helix actors, science communication and journalism professionals, among others

Results
Publication of five science communication blueprints addressed to citizens, academia, policymakers, private sector and science communication professionals; formal and informal science communication education courses for citizen science projects; methodology for the co-design of science communication strategies addressed to each agent of the 4-helix and the co-design of indicators for monitoring communication strategies.
5 Labs
39 Projects
+ 80 activities
+ 240h mentoring
+ 140 4H agents and science communication and journalism professionals
+ 540 participants