TRANSFORM
Consortium:
13 partners in 5 countries
SFC:
Catalan cluster partner and coordination
In TRANSFORM, three European regions (Catalonia, Lombardy and Brussels-capital) join forces to experiment and adopt innovative methodologies of public participation and co-creation. The goal: to make their research and innovation (R&I) activities and policies more accountable and aligned with societal needs, applying the principles of "Responsible Research and Innovation" (RRI).
Project challenge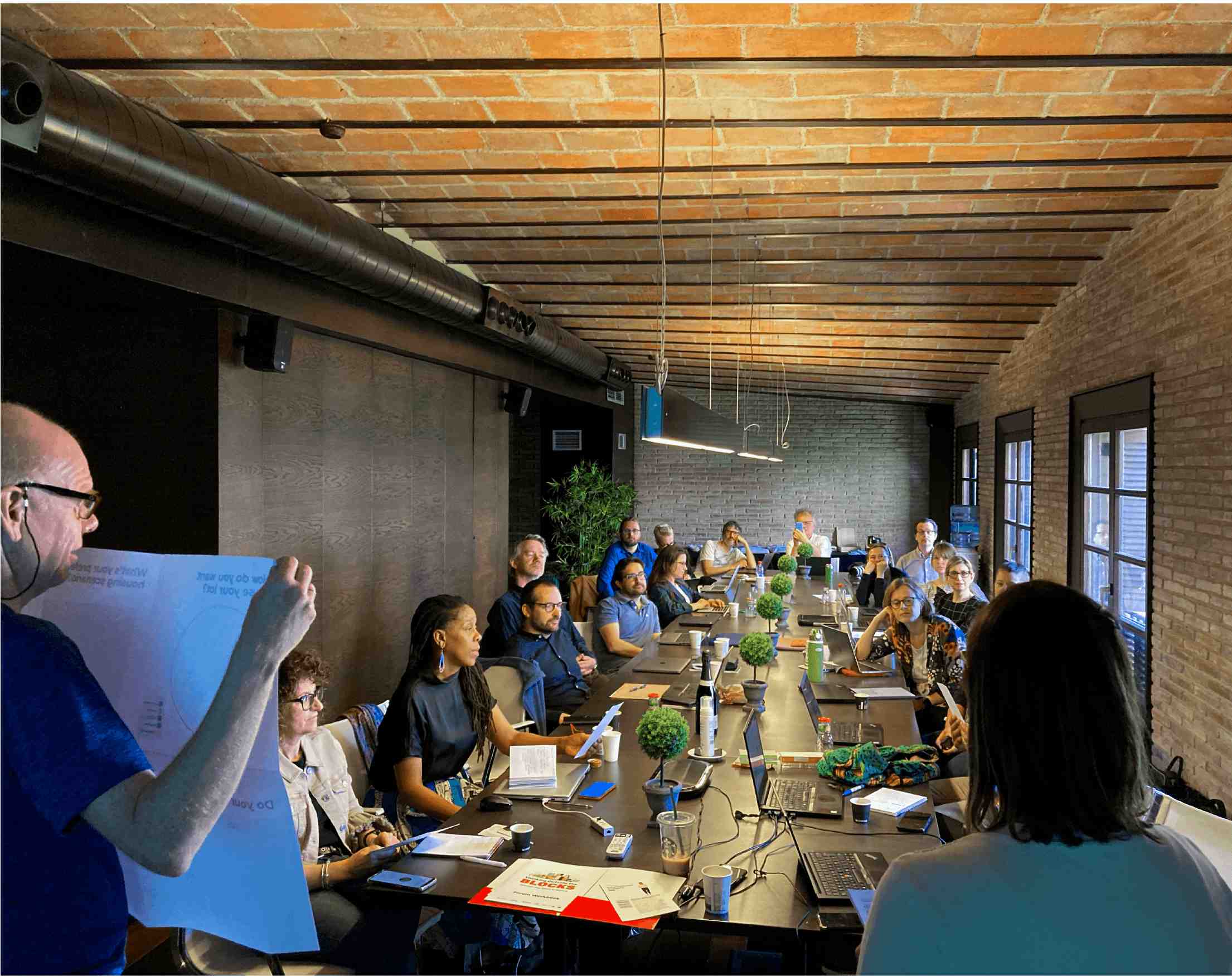 Europe is stepping up its efforts to achieve responsible and sustainable development by establishing more open, transparent and democratic R&I ecosystems. RRI requires the scientific and educational community, policy makers, businesses, third sector organisations and citizens to work closely together to make R&I responsive to society's values, needs and expectations.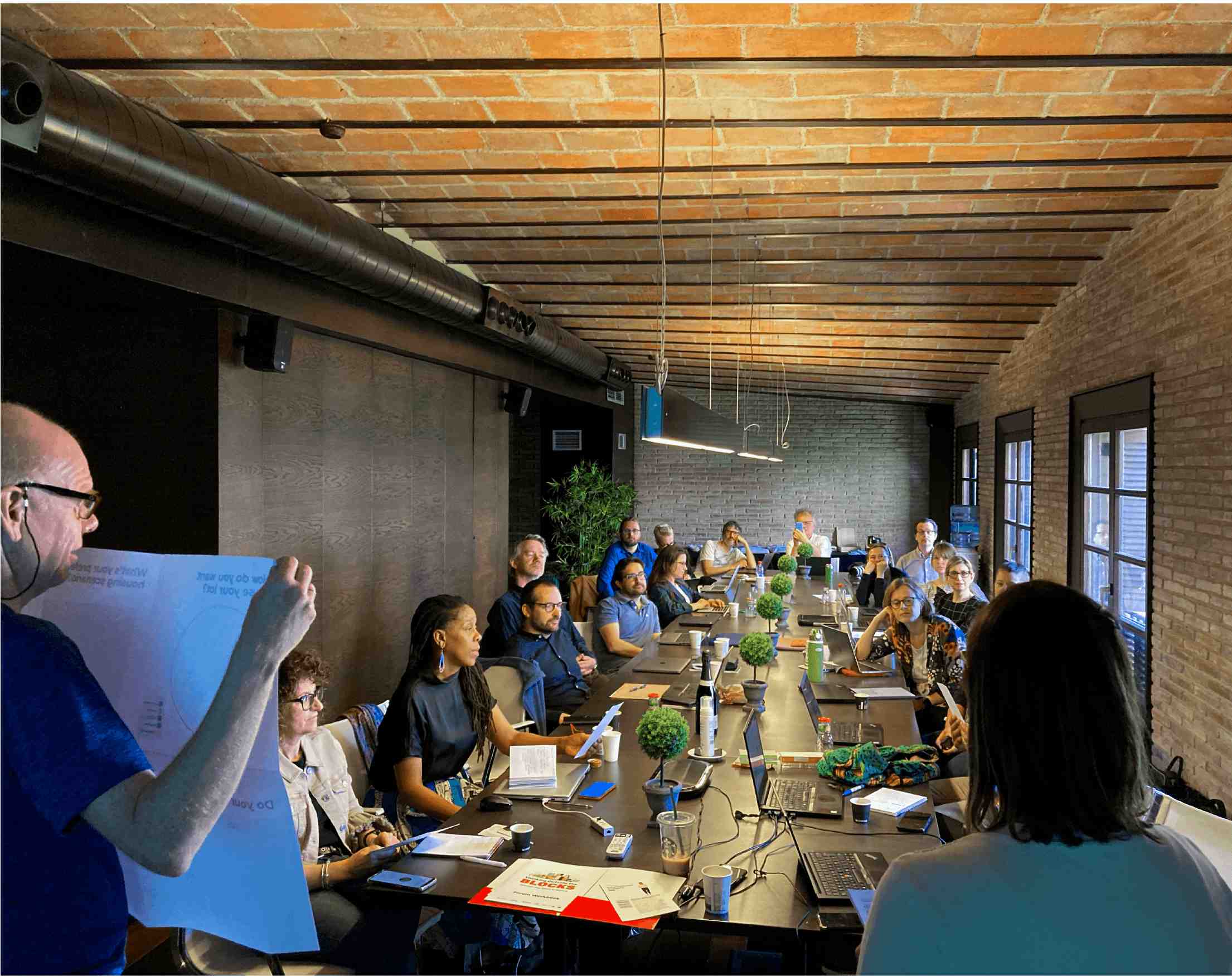 Solutions
At TRANSFORM three European regions come together to design, test and disseminate three innovative participatory methodologies: citizen science in Catalonia (Spain), participatory research agenda-setting in Lombardy (Italy) and design thinking for social innovation in Brussels-capital (Belgium). The aim is to support governments and stakeholders in each regional R&I ecosystem to incorporate these methodologies into their strategies, policies and projects, specially within the Smart Specialisation Strategies (S3) of the regions
In Catalonia, the process begins with the creation of a Think Tank, in which local and regional public authorities and other agents of the R&I ecosystem participate, with the aim of reflecting on the possibilities for the practical application of public participation and citizen science in the context of each agent and in public policies. The process is materialised through the development of Pilot Projects, which demonstrates in a practical way the potential and impact of these methodologies.
Science for Change, leader of the Catalan cluster:
Science for Change leads the Catalan cluster, which includes the Economic Strategy Area of the Government of Catalonia and the Opensystems research group of the University of Barcelona. The main cluster's objective is to introduce the principles of RRI in the practice of public policies and in the Strategy for the Smart Specialisation of Catalonia (RIS3CAT 2030).
In Catalonia, the methodology implemented is citizen science, so two pilot projects have been developed based on this methodology, specifically applied to the field of waste management and health. In both pilot projects, a multi-stakeholder working model has been followed, involving a diversity of actors.
Science for Change coordinates the activities of the Catalan cluster, the Think Tank and the pilot projects. In both pilot projects, a multi-stakeholder working model has been followed, involving a diversity of actors.
Health Pilot
In the field of women's health, work has been carried out on the pilot project "Endometriosis in the first person" together with the Gynaecology and Obstetrics Department of the Hospital de la Santa Creu i Sant Pau and the Catalan Agency for Health Quality and Assessment (AQuAS). In this collaborative research, health professionals and women with endometriosis have worked hand in hand to deepen their biopsychosocial experiences of the disease and their needs and recommendations regarding health services.
20 women diagnosed with endometriosis participated as co-researchers, playing an active role in the data collection phase, in the formulation of recommendations and in the dissemination of the results. As a result, a policy brief for policy makers and health workers has been published.
Waste Pilot
In the field of waste management and sustainability, work has been carried out with Mollet del Vallès City Council, the Autonomous University of Barcelona and secondary schools in Mollet del Vallès to contribute to improving the selective waste collection system in the municipality.
In this pilot, a digital game on waste, called "Dilemma R", was co-designed as a tool to inform citizens about innovative selective waste collection systems and, at the same time, to collect their preferences and barriers to implementing them.
Afterwards, 60 secondary school students collaborated in collecting information from citizens, interpreting the results and formulating proposals.
The design process followed a participatory model, involving as many stakeholders as possible.

Results
Governments and regional actors involved in TRANSFORM have reflected, experimented and adopted RRI approaches in their R&I strategies, policies and projects.
Concrete examples of territorial, inclusive and sustainable development have been obtained, including citizens, encouraging multi-stakeholder work and producing new policies that are more aligned with social needs. These changes are reflected, in addition to the local level and the actors of the R&D&I ecosystem, in the RIS3CAT 2030 itself, which now shows its commitment to responsible innovation and citizen science processes.